Promotion Calling suppliers!!! 
【Location】Yangon Dagon Seikkan; Half an hour's drive from Aungshan Market, behind the national race Village, and between the old and new bridges to Thilawa Free Trade Zone.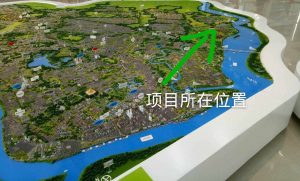 【Utilities】 All the roads, water supply, power supply special lines provided by the government have been completed in the Yadanar Hninsi and the rear side of the construction of City Mart, between Awaiyar Road and Myanandar Road, enter from the Chindwin Rd.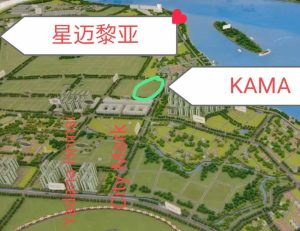 【Neighborbood】 The Government's large-scale housing project including 98 buildings with 20,000 units has been completed 1/3 and the remaining is under construction. In front of the Supermarket, it is Dagon Seikkan General Market, City Mart, and transportation hub (under construction). In the back of the Supermarket, it is Yangon Smart City, a Malaysian investment with new real estate projects, covering more than 200 acres. 1 km to the east is a joint venture between AEON and the Shwe Taung Group, the largest shopping mall project in Myanmar. 2km to the east side is the Samanea market. 3km in the southeast is Yuzana Garden, with over 10,000 apartments.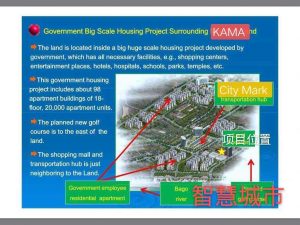 【 PHASE 1】KAMA Supermarket (Heavy Equipment & Parts)
【Background】KAMA, set up in 1994, is the earliest trader for construction and agricultural machinery in Myanmar.  Started by professionals, KAMA is casting Myanmar's first national brand for the Genset trademark. In 2010, KAMA launched the training course for backhoe and has sent graduates for additional certifications after further training in China.
【 Building Area】30,000 square meters for heavy equipment, including 5,000 square meters for the engine and heavy equipment parts.
【Operation Concept】 Build an online and offline trading platform.  Based on the supermarket retail platform, the Supermarket will integrate customer resources from KAMA's experience of a dozen EPC completed plant projects.
【Equipment Service】 The Supermarket will introduce financing options, recruit equipment experts, and select members to provide a full range of equipment lines, and set up a service platform to rent equipment for big projects. The Supermarket will provide pre-purchase consultation and financing consulting, construction design, piling equipment, construction machinery, mining equipment, generator and power plant, oil & gas equipment, agricultural machinery, forest machinery, mobile villa, and other services.
【Support Service】 (Hardware) KAMA will rely on the existing service team to upgrade the overhaul workshop and set up an operator training center. (Software)The Supermarket is responsible for hosting large exhibitions, import and export services, logistics warehouses, and company registration. The goal is to create a one-stop service chain to facilitate new suppliers to enter the Myanmar market quickly.
【Project Schedule】 Construction and Promotion period (Phase 1): Heavy equipment and heavy truck 4S shop 12 units (47×62 feet, 5-ton head crane, including mobile office option as the picture of Phase 3). The main effect of the part supermarket is as follows: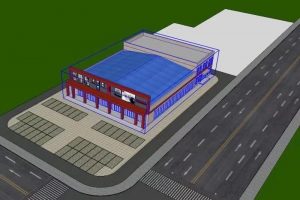 【Detailed Dimensions】
For customers who want to operate a 4S store, the 12 standard unit diagram is as follows: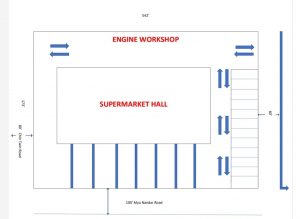 The standard unit occupies 47X62 ft., of which the workshop is 47X23 ft., 9 m high, and has a 5-ton crane: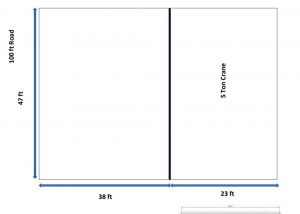 The road is 100 feet wide.  The 40-foot container truck (52 feet long) can unload cargo without affecting traffic:

……………………
[PHASE 2]: KAMA Land, Investment & Construction supermarket
Here, everything is possible: you have land, building turnkey to find a buyer; you want to open a factory, thousands of acres of industrial land for you to choose, as needed to carry bags to check-in!
The market integrates Myanmar's land resources, works for hand in hand with several major industrial zones in north and south of Myanmar, invests in the construction of standard industrial parks without power outages, and creates a one-stop land transaction and construction service platform. The scope of service includes materials and services for project consultation, land resource bank, financing, design and exploration, equipment lease, foundation, main structure, steel structure, roof, decoration, pipeline, greening & brightening, a mobile camp, housing intermediary, asset management and so on.
The 4500 square meters of the project is a semi-open design on the second floor, which integrates all kinds of building materials samples (sand and stone, steel, wood, other building materials and decoration materials, hardware tools, etc.) and land information cards. The mobile office is as the picture of Phase 3. It is planned to open in May 2021, with the following schematic diagram: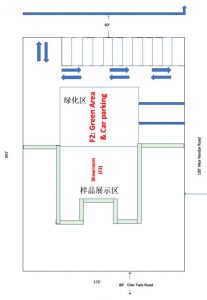 [PHASE 3]: Mobile villas and offices (sale and rental)
According to the project phase 1 and phase 2 office and residential needs, the special introduction of 48 sets of container rooms for rent or sale, can be renovated according to the needs, after the expiration of the lease period can be removed as a whole! changed the limit that foreigners cannot own villas.
The surrounding tree and hill waterfall of more than 20 years old constitute the idyllic environment in which the birds sing in the face of the river wind. Some of them are suspended green energy container rooms in the forest, which can be used as negotiation rooms, tea making, and business negotiations, and can also be used as offices at the same time. Part of the opening is planned for March 2021. The results are as follows: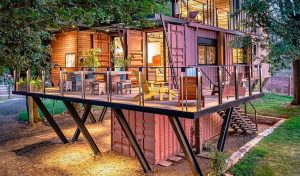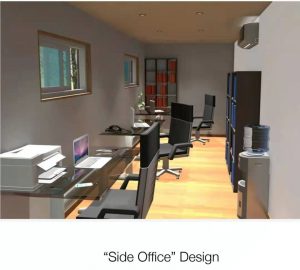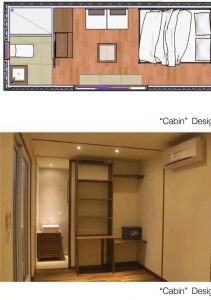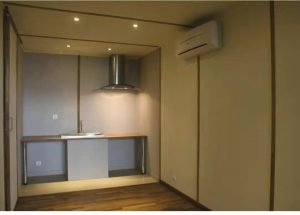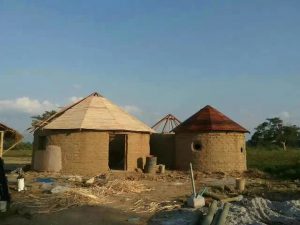 【 Phases4/5】will also include agriculture trading area, logistics area, office, and training area. All of the spaces can be rented or sold, as you need. Welcome to contact in advance.
【Address】Corner of Chindwin Rd, Awaiyar Rd, and Myanandar Rd, Dagon Seikkan, Yangon (Chindwin at the junction of Integrated Market and City Mark Supermarket, 500 meters ahead of Yadanar Hnins housing and 2 km before Samanea Market.)
【Contact Information】
Phone/WeChat/Viber: 09777778862, 095124332,095001342, 15628700512
Email: [email protected], [email protected]
Web site: KAMAindustry.com